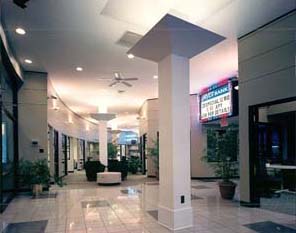 "Signage"
"Sell the Benefits" of your product and services with signage, not the features. The graphic "look" must be consistent in all branch locations with a direct relationship to advertising, thus bringing your merchandising message to the physical space- where products are sold.
"Visual Merchandising Product Displays"
Visual merchandising not only sells a product, it sells ideas relating to activities and life styles in order to promote sales. When your displays are implemented effectively, they project drama, versatility, and practicality to your customers. This creates awareness and the desire to purchase.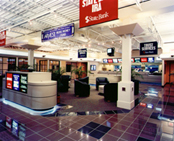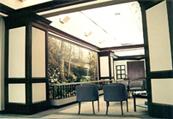 "Image Updates"
When investing in your banks' image, every detail should reinforce the products and services you sell to the clients who buy them. New interior finishes and their applications should attract your customers' attention, generate trust, and create a comfortable atmosphere for financial transactions and sales.
Our Publications...
Retail Banking Portfolio...